Calling all Outlander fans and foodies alike!

Since Outlander's debut in 1991, the book series will finally be made into a TV series. We can't WAIT! Invite a few friends over for a premiere party before screening the first episode on August 9.
A lot of these recipes were inspired by or taken from the Outlander Kitchen, a fantastic blog with character and story inspired recipes. Check it out!
Make some cheese savouries, like the ones that Silas Hawkins was munching on. These cheesy appetizers will have your guests asking for seconds...and thirds.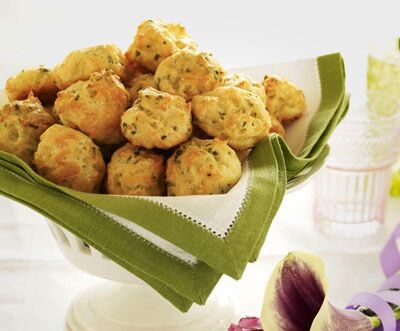 Mrs. Bug serves up steaming plates of fricassee in A Breath of Snow and Ashes. Dig into this original recipe from the Outlander Kitchen Blog, a fun and original website dedicated to Outlander inspired recipes.
Claire and Jenny go to fetch some onions for a fresh tart in Voyager. Make your own onion tart as a main course or as a side dish. This recipe is from the Outlander Kitchen!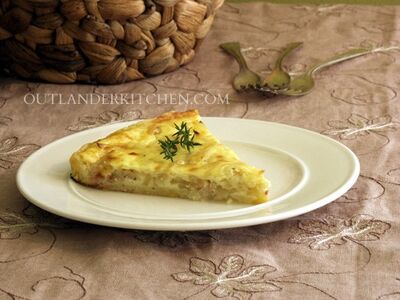 Fergus was caught stuffing his face with pies and pastries, "cheeks puffed like a chipmunk's with chestnut tart". Feel free to stuff your own face with this delectable Chestnut Pie!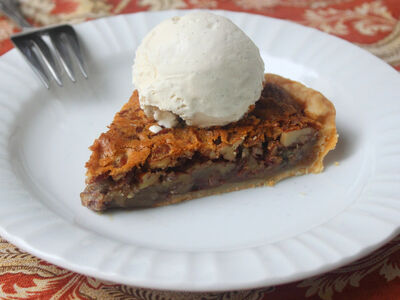 Claire pretends she has never tried Sangria before, even though it was a very popular drink in the 1960s. Serve up some Sangria, hot or cold, for your party guests in honor of Claire's "first time"!
Do you have any tasty Outlander themed food or drink recipe ideas? Share them in the comments below!
Community content is available under
CC-BY-SA
unless otherwise noted.