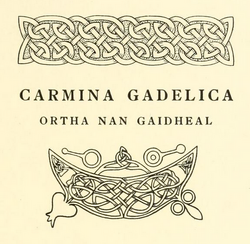 Literary references are made throughout the Outlander Series, from well-known works to obscure poetry and prayer. Song lyrics are included when the focus is on the words, rather than the music.
Lord John Grey series
Chapter
Source
Reference
3
Francis Bacon
Essays, XIII. Of Goodness and Goodness of Nature (1612/1625)[249]
Lord John begins the quote, and George Everett finishes it: "The desire of power in excess caused the angels to fall; the desire of knowledge in excess caused man to fall."
Chapter
Source
Reference
1
William Shakespeare
Romeo and Juliet, Act III, scene 1, lines 96-97 (1597)[250]
Lord John Grey, having seen what he thinks is a syphilitic sore on Joseph Trevelyan's prick, thinks of the lines to himself, paraphrased: "Not so deep as a well, nor so wide as a door.... But it will suffice."[251]
6
Christopher Marlowe
The Jew of Malta (1590)[152]
Lord John, while lying beside the young whore, Nessie, recalls Jamie Fraser's wife, who had similarly curly hair: "But that was in another country,/ And besides, the wench is dead."
11
Edmund Burke
A Philosophical Enquiry into the Origin of Our Ideas of the Sublime and Beautiful (1757)
Benedicta Grey is reading "Edmund's latest" when Lord John asks her about the wine she served at her German party the week before.
11
John Cleland
Fanny Hill (1748)
Benedicta offers the novel as an alternative choice for Lord John. In the following chapter, John finds himself still carrying the copy of Fanny Hill when he meets with Harry Quarry, who is amused by an inscription, addressed to Benedicta, on the title page.
11
Dante Alighieri
La Vita Nuova (1295)
Benedicta Grey refers to Dante (Alighieri) and Beatrice (Portinari) during her discussion with Lord John about the passions of young people.
Chapter
Source
Reference
Epilogue
Bible
Job 39:19-25[252]
Lord John quotes the passage to himself before the battle to come: "Hast thou given the horse strength? hast thou clothed his neck with thunder? ... He paweth in the valley, and rejoiceth in his strength: he goeth on to meet the armed men. He mocketh at fear, and is not affrighted; neither turneth he back from the sword. ... He saith among the trumpets, Ha, ha; and he smelleth the battle afar off, the thunder of the captains, and the shouting."
Chapter
Source
Reference
n/a
Bible
Matthew 5:6[263]
Charlie Carruthers quotes the verse to Lord John after entrusting him with what he knows about Gerald Siverly's corruption: "Blessed are they which do hunger and thirst after righteousness: for they shall be filled."
n/a
Thomas Gray
Elegy Written in a Country Churchyard, lines 33-36 (1751)[264]
General Wolfe intones lines from the poem while he, Lord John, and the other soldiers approach the Plains of Abraham by ship: "The boast of heraldry, the pomp of power, / And all that beauty, all that wealth e'er gave, / Awaits alike the inevitable hour. / The paths of glory lead but to the grave."
References